You've Made a Decision to Buy a Home... Now What?
Buying a home is one of the biggest investments and financial decisions you can make. While it is a major commitment and responsibility, it is also a very exciting time in your life. There are many positives to gain for your commitment to purchase a home in today's Mississippi Gulf Coast Real Estate Market. With that said, it's important to keep in mind that home buying is a complicated process. We will be working hard to make sure that everything is as rewarding as possible, guiding you at every step and making sure that your needs and desires are met. We've made the process simple with 3 easy steps!
Power Search The MLS
The very first thing to do is to look at many homes online to see what you like and what you don't like. This will save you time and energy before we start the home viewing process. You will start to cross off your list many areas, home styles and features by simply looking at the results from your Power Search. Don't forget to save your search by clicking on the "Save This Search" link at the top left of your search results page. By saving your searches, we will be able to email you new homes or pricing changes so you are as up-to-date as possible with what you are searching for... "The best home for the best deal possible"!
Add To Favorites
Once you find some homes you like, add them to your favorites by clicking on the "Add To Favorites" link just above the price on the property details page. This will allow you to come back to them to compare once you've done your initial searches. You can always delete these homes later if you decide. Don't forget to look into New Construction Homes... there are great incentives to buy a new home over a used one these days.
Schedule A Showing
Once you have some homes added to you favorites, give us a call at (228) 382-3113 or just click on the "Schedule Showing" button to get started. This way we can start to setup a day to view your favorite homes to see if they stack up to the hype of the online pics and property details. Some will and some won't... it's just part of the process.
What We Do Next....
Before we setup some showings we will be going over by phone some property details that you may not have thought about. Details like, water and sewer availability, flood zones, school ratings, proximity to where you work and play, closing costs, mortgage financing approval, property taxes, utility costs and down payment options.
While these items may sound intimidating, they're really not. You may not be able to change the amount you are pre-qualified for, but the rest are mostly preferences and can make or break a seemingly "good deal". The process can be stressful if you don't have an experienced real estate agent to help you through the process from start to finish.
So, get started now by searching for your dream home above in the Home Search section. Then add the ones you like to your favorites and click on the "Schedule Showing" link to get started. Whether we help you find an existing home of help design and build you a custom home, we can't wait to help.
The Top 5 Reasons For Using An eAgent When Buying A Home
Purchasing a home is one of the most exciting moments in anyone's life. Not only is homeownership a right of passage, but purchasing a home is also a major investment. As such, it is essential to do everything possible to ensure the process goes smoothly. While a lot of the photos online make the home look fantastic... there are other features that can make the home unappealing like location, proper zoning, restrictive covenants, school ratings, foreclosure comps, taxes and insurance.
One step homebuyers can take to ensure the home buying experience is a good one is to enlist in the services of a Buyer's Agent. A "Buyer's Agent" will have access to information that you will not. This access will make your decisions more informative and you will have less surprises after you move in. While there are numerous advantages to working with a Buyer's Agent, here is a look at the Top 5.


Save Precious Time
One benefit to working with a Buyer's Agent is that it can help you save a significant amount of time in your home search. Let's face it, searching for the perfect home is a time consuming process. With the help of an experienced Buyer's Agent, however, you can more effectively narrow down your choices so that you only spend time looking at those homes that genuinely meet your needs and budget. Nothing can be more frustrating than to find your perfect home and then find out it is under contract or already has multiple offers. A Buyer's Agent can also narrow down your favorites and then give you "the skinny" on each home... making it easier to only view the homes for sale that really meet your needs, not just look like they do online.


Have Someone in Your Corner
Another benefit to working with a Buyer's Agent is that it gives you someone who is working on your behalf. When it comes to buying a home, working with only the Seller's Agent puts you at a distinct disadvantage. This is because the Seller's Agent is obligated to represent the best interest of the person who is selling the home. A Buyer's Agent, on the other hand is bound to represent the best interest of the person who is doing the buying. When it comes to negotiations, having someone who is in your corner can make all the difference in the final outcome. A Buyer's Agent has access to the listing's history to see what price changes have happened, how many days it has been on the market, if it has been listed and expired before, and access to the Seller's Property Condition Disclosure which discloses all information the seller knows about since they have owned the property.


Get an Extra Set of Eyes
Purchasing a home is an emotional experience. At times, it can be difficult to separate those emotions from reality. A Buyer's Agent acts like an impartial set of eyes that can look more critically at the options in order to provide meaningful and helpful feedback. By acting as an extra set of eyes, the Buyer's Agent can also make certain the paperwork is properly completed in accordance with what was agreed upon. Comparing properties can be tough, but your Buyer's Agent will see them for what they are... an investment that you may need to resell later. A good Buyer's Agent will know they may get the call to help you sell and they don't want to look stupid later by trying to justify their recommendations when you purchased your home.


Reduce Stress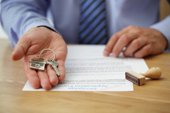 Even with the help of a Buyer's Agent, buying a home can be a stressful experience. From looking at numerous homes, to securing the necessary financing, to negotiating a deal, it is not unusual for you to feel overwhelmed by the process. With the help of an experienced Buyer's Agent, however, stress can be reduced by handing many of the headaches over to the agent. Furthermore, by working with a Buyer's Agent, homebuyers have someone available at all times to answer any questions that they might have. Knowing where to get the best mortgage, insurance quotes, closing attorney, and home inspector are just some of the things that an experienced Buyer's Agent can help reduce stress as you get closer to closing.


Save Money
While it may be counterintuitive, getting your own Buyer's Agent actually helps most buyers save money. With the help of the negotiating skills that a Buyer's Agent brings to the table, most buyers are able to pay a lower price and/or have more items included in the purchase price. From having the appliances stay in the home to having certain repairs made before the purchase is finalized, you can potentially save thousands of dollars with the help of skilled Buyer's Agent. Remember, price isn't the only thing that matters. Actually, lowering your offer price too low can insult the Seller to the point where they won't negotiate. The reason for this is they feel that you don't see the value they see in their home and don't feel comfortable selling it to you. A better strategy can be to gain better terms instead of price. Getting terms like having the Seller pay your closing costs, insurance, taxes and depending upon your mortgage lender, a portion of your down payment.