Welcome to Gulfport, MS!
Gulfport is named after the port which bears it's name and is the second largest city in Mississippi, with the largest being Jackson, our state capital. If you're looking for Gulfport homes for sale, you have four main parts of Gulfport to choose from... Southeast Gulfport, Southwest Gulfport, North Gulfport (a.k.a. Orange Grove) and West Harrison County. The West Harrison County area is outside of the city limits, but a major part of the Gulfport real estate market since it is very close to the Navy SeaBee Base. Find out more about these four Gulfport areas and different Gulfport properties for sale below by clicking on the map to get started. You can also start your own MLS Power Search above!
About Southwest Gulfport
This area of Gulfport is identified as being WEST of Hwy 49 and SOUTH of I-10 by the MS Gulf Coast MLS. This area encompasses our US Naval Construction Battalion Center (Seabees), The Gulfport Premium Outlet Mall Shopping Center, Gulfport Memorial Hospital and Island View Casino among a vast array of other amenities and employment opportunities. The Port of Gulfport also calls this area home as well as many miles of white sandy beaches. While most of the commercial area surrounds the Highway 49 area, Southwest Gulfport is primarily an older residential community with many homes over 100 years old. Some of the streets still have the old trolly car rails under them and you will have to get used to the sounds of the railroad close by which run East - West.
About Southeast Gulfport
Southeast Gulfport is the area located SOUTH of I-10, and EAST of Hwy 49. Schools include the Gulfport School District, the Jefferson Davis Campus of Mississippi Gulf Coast Community College, and the Gulfport branch of Blue Cliff College. This area also includes Huntington Ingalls Industries-Northrop Grumman Ship Systems and the Gulfport-Biloxi International Airport. The large neighborhood of Bayou View is well known for their high ranking elementary and middle schools. Bayou View also has its own park full of year-round community events.
About North Gulfport
North Gulfport is associated with the area of Gulfport located North of I-10. This area is serviced by Harrison County School District, and the area Hospital is Garden Park. Gulfport Premium Outlets and Crossroads Shopping Center is also located here, which has ample shopping, restaurants and the Cinemark Movie Theatre.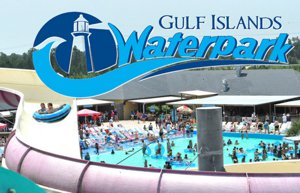 Other benefits include the Gulf Islands Waterpark, Gulfport Sportsplex and lower insurance rates since this area is North of Interstate 10. Since lower insurance rates have been beneficial to new homebuyers, New Construction Home Builders have targeted areas North of I-10 for this reason. New communities like Hunters Chase, Duckworth Road, Hatten Farm, Plantation Estates and Duckworth Pond may offer you something you might not have thought of... a new construction home! River Oaks Elementary, a new elementary school has recently been built on Three Rivers Road.
About West Harrison County
This is the area located WEST of the Gulfport City Limits, SOUTH of Hwy. 53 and NORTH of I-10. This area is very popular with those wanting to be just outside of the city, but don't want a long haul to work. West Harrison County has seen plenty of new home construction communities and residential growth. It has become popular with those that work on the Seabee Base and those that have family ties and friends in Wiggins and Hattiesburg (our slightly North, but oh-so Southern neighbors!), but prefer the coastal atmosphere and broad job opportunities.
Another reason why this area has had positive growth is the fact that the Long Beach area has had dramatic increases in property taxes and insurance after Hurricane Katrina. This change has added $200 - $300 more to someone's monthly payment over deciding to buy North of Interstate 10 in the West Harrison County area... a big deciding factor for many people these days. The photo above is of the Gulf Islands Waterpark located next to the Gulfport Sportsplex (250 acre recreational park).
Search Gulfport Homes For Sale (Click on Map)
Quirky Tidbit
A single pond in West Harrison County contains the critically endangered Dusky Gopher Frog. The male's call has been compared to the sound of human snoring. Another notable feature of this secretive frog is, when exposed to bright light or threatened, the frog will put its hands in front of its face to shield its eyes. Other defense responses include inflating its body and secretion of a bitter, milky fluid from warty glands located on its back. Maximum longevity of the frog is six to 10 years. Presently, only two known populations exist; with about 100 frogs to be found in Glen's Pond, Harrison County, Mississippi. The other population is less dense and spread out through the surrounding wetlands, recently found to concentrate around Mike's Pond, Jackson County, Mississippi.
Attention Homebuyers!
Market conditions like city water and sewer availability, the best school zones, restrictive covenants, future development projects, flood zones and foreclosures WILL IMPACT the value of your next purchase. Having an experienced real estate agent to provide you with proper Buyer's Representation is priceless! This is a FREE service we provide to all eAgentHomes.com users. Our agents are extremely knowledgeable when it comes to the MS Gulf Coast Real Estate Market. Get informed by clicking on the "Schedule Showing" link located on every property in your search results to the left of the photos to get started in the right direction on your next home purchase or new construction build.